becishere
| | |
| --- | --- |
| About Me: | Not Entered |
| Hobbies: | Not Entered |
Pictures
Post something on becishere's Wall
becishere's Wall
Posted by
armeek
1 month ago.
ᕼᗩᐯE ᗩ ᗯOᑎᗪEᖇᖴᑌᒪ ᗯEEK………….ᔕTᗩY ᔕᗩᖴE

0 Comments
Posted by
armeek
1 month ago.
ᖴᖇᕮᑎᑕᕼ ᗩᖇTIST ᑭᗩIᑎTᕮᖇ ᑭᕼOTOGᖇᗩᑭᕼᕮᖇ…………….ᑭᗩTᖇIᑕᕮ ᗰᑌᖇᑕIᗩᑎO
Patrice Murciano was born in Belfort France in 1969 and has moved to Montpellier from an early age. He started painting with his moms make-up.Fascinated by woman, it pays tribute to the various artistic movements which will go with him during his evolution. The artistic touch of Patrice Murciano is an intelligent mix of different techniques but yet so complementary, acrylic painting, watercolor, and digital software.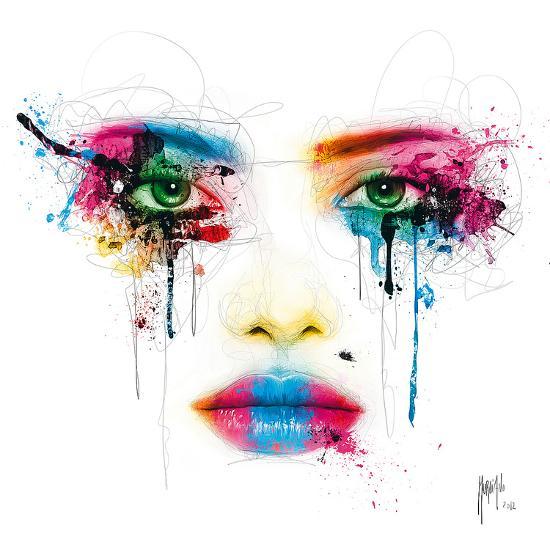 ᕼᗩᐯᕮ ᗩ Sᗩᖴᕮ ᗩᑎᗪ ᗯOᑎᗪᕮᖇᖴᑌᒪ ᗯᕮᕮK……..STᗩY ᕼᕮᗩᒪTᕼY ᗰY ᖴᖇIᕮᑎᗪ.
0 Comments
Posted by
Magenta
3 months ago.
"

"
hello hello: ""
1 Comments
Posted by
armeek
4 months ago.
📽️Award Winning Short Film……………………..★Curmudgeons
★A pair of senior citizens have a relationship that shocks both their families in this potty-mouthed, but endearing, comedy. Curmudgeons is directed by actor Danny DeVito. Theater in New York, where he saw this play and immediately wanted to turn it into a short film…..Tribeca Film Festival Award ★It's a wonderful mix of hilariously crude humor and life lessons being imparted to youngsters, with a sweet side to it that comes out in just the right way. I'm really impressed by this it's the kind of film you should watch if you're feeling sad and need a reminder of what happiness is. Take a few minutes and watch.
RunTime: 17min……..

https://vimeo.com/159449591
0 Comments
Posted by
armeek
4 months ago.
★ 𝙇𝙞𝙛𝙚 𝙝𝙖𝙨 𝙖 𝙬𝙖𝙮 𝙤𝙛 𝙠𝙞𝙘𝙠𝙞𝙣𝙜 𝙪𝙨 𝙬𝙝𝙚𝙣 𝙬𝙚'𝙧𝙚 𝙙𝙤𝙬𝙣.


𝐀𝐧𝐝 𝐣𝐮𝐬𝐭 𝐰𝐡𝐞𝐧 𝐰𝐞 𝐭𝐡𝐢𝐧𝐤 𝐰𝐞 𝐜𝐚𝐧'𝐭 𝐟𝐚𝐥𝐥 𝐚𝐧𝐲 𝐥𝐨𝐰𝐞𝐫, 𝐰𝐞 𝐠𝐞𝐭 𝐤𝐢𝐜𝐤𝐞𝐝 𝐚𝐠𝐚𝐢𝐧.
𝐁𝐮𝐭 𝐢𝐭'𝐬 𝐢𝐦𝐩𝐨𝐫𝐭𝐚𝐧𝐭 𝐭𝐨 𝐫𝐞𝐦𝐞𝐦𝐛𝐞𝐫 𝐭𝐡𝐚𝐭 𝐬𝐞𝐭𝐛𝐚𝐜𝐤𝐬, 𝐚𝐧𝐝 𝐭𝐫𝐚𝐠𝐞𝐝𝐢𝐞𝐬 𝐡𝐨𝐰𝐞𝐯𝐞𝐫 𝐩𝐚𝐢𝐧𝐟𝐮𝐥
𝐭𝐡𝐞𝐲 𝐦𝐚𝐲 𝐛𝐞 𝐚𝐫𝐞 𝐚𝐩𝐚𝐫𝐭 𝐨𝐟 𝐥𝐢𝐟𝐞. 𝐖𝐡𝐞𝐭𝐡𝐞𝐫 𝐰𝐞 𝐦𝐚𝐧𝐚𝐠𝐞 𝐭𝐨 𝐟𝐢𝐧𝐝 𝐣𝐨𝐲 𝐢𝐧 𝐭𝐡𝐞 𝐝𝐚𝐢𝐥𝐲 𝐬𝐭𝐫𝐮𝐠𝐠𝐥𝐞
𝐨𝐟 𝐥𝐢𝐟𝐞 𝐢𝐬 𝐥𝐚𝐫𝐠𝐞𝐥𝐲 𝐝𝐞𝐩𝐞𝐧𝐝𝐞𝐧𝐭 𝐨𝐧 𝐨𝐮𝐫 𝐚𝐛𝐢𝐥𝐢𝐭𝐲 𝐭𝐨 𝐩𝐞𝐫𝐬𝐞𝐯𝐞𝐫𝐞 𝐭𝐡𝐫𝐨𝐮𝐠𝐡 𝐞𝐯𝐞𝐧 𝐭𝐡𝐞 𝐭𝐨𝐮𝐠𝐡𝐞𝐬𝐭
𝐚𝐝𝐯𝐞𝐫𝐬𝐢𝐭𝐲 𝐰𝐢𝐭𝐡𝐨𝐮𝐭 𝐞𝐯𝐞𝐫 𝐠𝐢𝐯𝐢𝐧𝐠 𝐮𝐩…..𝐇𝐨𝐩𝐞 𝐢𝐬 𝐢𝐦𝐩𝐨𝐫𝐭𝐚𝐧𝐭 𝐛𝐞𝐜𝐚𝐮𝐬𝐞 𝐢𝐭 𝐜𝐚𝐧 𝐦𝐚𝐤𝐞 𝐭𝐡𝐞
𝐩𝐫𝐞𝐬𝐞𝐧𝐭 𝐦𝐨𝐦𝐞𝐧𝐭 𝐥𝐞𝐬𝐬 𝐝𝐢𝐟𝐟𝐢𝐜𝐮𝐥𝐭 𝐭𝐨 𝐛𝐞𝐚𝐫. 𝐈𝐟 𝐰𝐞 𝐛𝐞𝐥𝐢𝐞𝐯𝐞 𝐭𝐡𝐚𝐭 𝐭𝐨𝐦𝐨𝐫𝐫𝐨𝐰 𝐰𝐢𝐥𝐥 𝐛𝐞 𝐛𝐞𝐭𝐭𝐞𝐫,
𝐰𝐞 𝐜𝐚𝐧 𝐛𝐞𝐚𝐫 𝐚 𝐡𝐚𝐫𝐝𝐬𝐡𝐢𝐩 𝐭𝐨𝐝𝐚𝐲……𝙎𝙩𝙖𝙮 𝙥𝙤𝙨𝙞𝙩𝙞𝙫𝙚 𝙖𝙣𝙙 𝙨𝙩𝙖𝙮 𝙝𝙚𝙖𝙡𝙩𝙝𝙮 𝙢𝙮 𝙛𝙧𝙞𝙚𝙣𝙙.
0 Comments